Mari's Place for the Arts was founded on the ideal that ALL children deserve to explore art in a safe, positive, and nurturing environment. Through the generosity of community sponsors and donors, Mari's Place for the Arts is proud to offer art class scholarships for under-resourced children and teens throughout Snohomish County.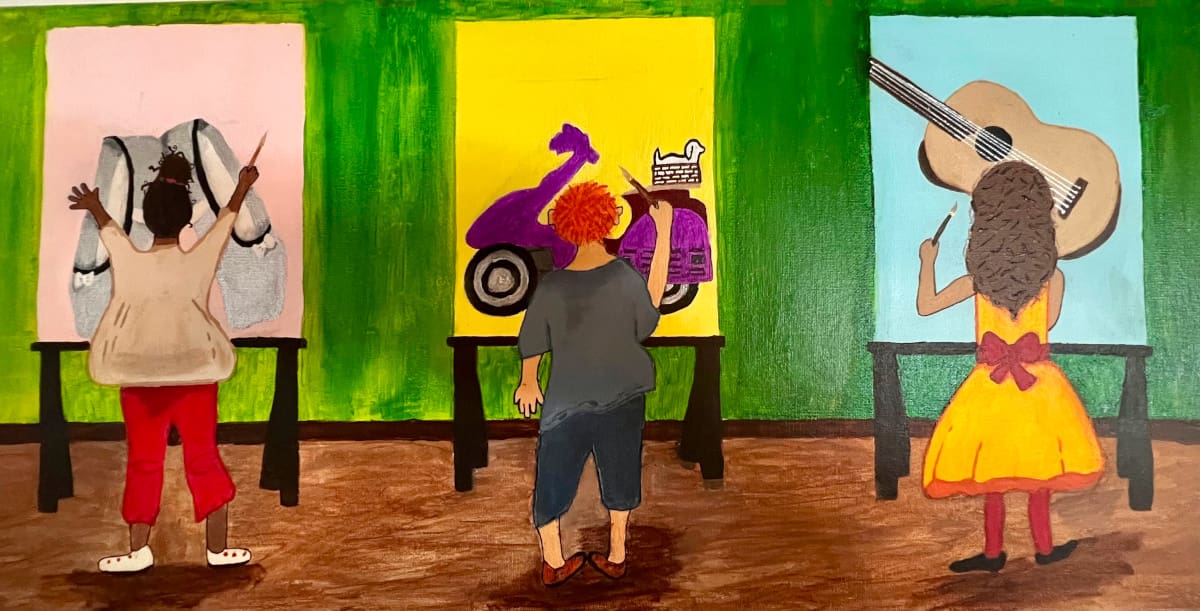 Art class scholarships are intended to eliminate barriers that keep under-resourced youth from experiencing the joy of learning to draw, paint, sing, and dance. If your child would like to participate in an art class at Mari's Place for the Arts but you're experiencing financial hardship, we encourage you to fill out a scholarship application. Our scholarships provide tuition assistance for one twelve-week session per child, per season.
How to Apply for a Scholarship
There is no cost to apply for a scholarship at Mari's Place for the Arts. Simply fill out the form below. Once we receive your application, we'll review it and contact you to let you know if your application is approved.
How to Use Your Scholarship to Register for Classes
Upon approval of your application, we will contact you with the value of your scholarship award and a coupon code to use during the registration process. Once you have your coupon code, register for classes by clicking the link below and enter your coupon code during the checkout process.
Before You Register for Class
Please wait for your scholarship approval and coupon code before registering for class. Otherwise, you must pay the full class rate, which will be non-refundable.
Please note, a scholarship award does not guarantee placement in a specific class. Therefore, we encourage applicants to have multiple options for classes they would like to participate in.
Depending on the value of your scholarship award, you may need to pay a small portion of your class fee. Please ensure you have a debit or credit card handy during registration.