Mary Toews: Founder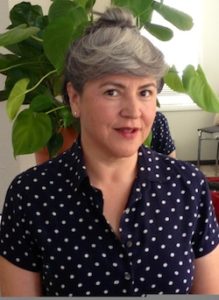 I currently work as an interpreter and translator for several area hospitals and local businesses including, The Children's Hospital, Harborview Medical Center, and. I also work alongside many local education and human services including Snohomish County Schools Districts, Everett Community College, The Children Museum, and Department of Social and Health Services (DSHS).
In addition to my work as an interpreter and translator, I serve as an instructor of ESL through educational programs for crime prevention for Latino families, Parks and Recreation Department.
I enjoy volunteering my time and energy to several local causes. I was the President of the Booster Drama Club for Lake Stevens High School, the committee Chairman for Legacy Project at the Children's Museum, serve as the Board Director of the Education Foundation in Lake Stevens, United Way Snohomish County Vision Council and I am a proud member of the Rotary Club.
I was blessed to receive the Governor's Volunteer Service Award for the Art's & Culture Category on April 9 2018. I also received the Snohomish County Change Maker Award in 2015.
I have a bachelor's degree in Human Services from the University of Mexico, and Law degree in International Business as well as certification in Early Childhood Education.
John Allen
John Allen volunteers at Mari's Place to teach drums. He very much enjoys working with children. John works at Union Bank and is married and has two beautiful children. His wife has been a recipient of Rotary scholarships before so they both know the value of helping out and giving back to the community. John is a self-taught musician and knows the worth of having music in your life, especially at a young age.
Thomas Amundsen
Thomas Amundsen is a student at Granite Falls high school who visits Mari's Place in Everett several times a week to volunteer his time. He helps Mary with computer and office work. He plans to study business when he graduates high school, and he sees working at Mari's Place as an invaluable opportunity to gain experience for his future education and career.
Leslie Brown
My name is Leslie Brown. I am 63 years old and I live in South Everett with my husband, Richard. I teach parenting classes for Mari's Place on Wednesdays. I started teaching three families, and now I teach 22 families. I have a degree in social services.
Cheyenne Court
Hey, my name is Cheyenne Court and I am a freshman at Everett High School. I enjoy writing, playing the piano, reading, playing video games, and other basic teenage things. I'm not really sure what nationality I am because both my mom and biological father were adopted, but I know for sure I am part Norwegian. I didn't have a father figure in my life until I was 7 when my mom married my step-dad, bringing his children into my mixed family. I am the youngest of seven kids. Growing up, I didn't have many opportunities, so I am glad to volunteer here to give kids what I didn't have at their age. I'm excited for the possibilities that I will receive from working here at Mari's Place.
Joanne Coss
My name is Joanne Coss. I moved from New Orleans to Washington. I learned to play the keyboard by myself, and I help Mari's Place by teaching keyboard to the children in Arlington and other places when I am needed. Mari's Place has given me the opportunity to use my talent to give back to the community.
Fernando Foster.
My name is Fernando Foster. I am 26 years old and I live in Seattle. I help Mari's Place by teaching children French fencing, and I use my own equipment to teach them, because the equipment is very expensive and Mari's Place can't afford it. I will be teaching for the next to years, and then I will be moving to Canada.
Lorena Gutierrez-Perez
My name is Lorena Gutierrez-Perez, I am 15 years old. I live in Everett with my mother and attend Mariner High School. The reason why I decided to take the time and come into Mari's Place to volunteer was because I need community service hours for school. I come in here to help out with a little bit of everything such as sending emails, text messages, selling tickets to help Mari's Place, organize white boards, go to the bank , send out mail, and a lot more things. I would like to have an art class. I enjoy drawing and running.
Elder Ryan Hasara
I am Elder Ryan Hasara. I am from everywhere. My father was in the military for twenty five years. My family and I have moved around a lot. We have traveled all over the world. I love playing guitar, going to the ocean and meeting new people.
Garret Kennedy
Teaches singing at Mari's Place. He's a young man that loves working with children. He has many years' experience with singing and hopes to help some hopeful kids improve their skills.
Lucy Marshall
My name is Lucy Marshall. I live in Lynwood, and I do acting class for Mari's Place on Saturday from 2 to 3 o'clock. I'm a senior college student at the University of Washington, where I study business. I have been volunteering at Mari's Place for the last two years, and I will continue to next year because I love the performing arts and working with children. Mari's Place has given me the opportunity to enjoy these things, even though I am not a professional, though I am a very good teacher.
Devyn McCormick
Hello, my name is Devyn McCormick and I am a student at Everett Community college. Currently I am taking an Anthropology 206 and one of the requirements for this class is to participate in 10 hours of community service in locations that the teacher has provided. I Chose Mari's Place for the Arts for a few reason such as; I love working with kids, I can be very artistic, and finally I can some office work such as make flyers and help organize but mainly computer work. Mary currently has me working with another volunteer doing computer work. But I don't mind. Mary has even given my sister Brooklyn McCormick an opportunity to teach a class simply because I sometime must bring her in with me sometimes. Even though I have finished my ten hours I still come in and help I have fallen in love with Mari's Place for the Arts it's a fun and creative place for children and adults to have fun and I appreciate all that Mary does for the community.
Michael Outman
Hey, my name is Michael Outman. I am 20 years old, and I plan to continue my education at the Everett Community College.
I've volunteered to teach a Chess Class, at Mari's Place, for those wanting to learn about the game. Chess has been a lifetime passion, and playing the game is a great device to make sense of ones mind, life, and world. More than once I've been blown away by the parallels between the game and real life situations.
The game is sophisticated and complex, and it is easy to be intimidated when new. But the game can be learned no matter what age or perceived reasons why you can't. It's only a matter of building a good foundation of knowledge, which takes time, practice, and a positive mindset.
My purpose is to teach the students how to apply basic principles and develop them to the point where they can play on their own knowledge base. From that point on, they have the opportunity to learn more about the game by playing and working with their fellow students, or opponents.
Look forward to playing with you.
Ashley Piper
Ashley Piper was born on December 24, 1992 in Mission Hills California. Since then she has spent most her life in Lake Stevens and after graduating High School, she has moved with her mother to Everett. Ashley plans to attend Everett Community college in the winter and then transfer to a four year Art College the following fall to work towards her Bachelors of Arts degree in Animation. Right now, Ashley is working a part-time job at Target to support her education and other needs. Drawing and painting are both passions of Ashley's and she would love nothing more than to foster the artistic talents in young children. She believes everyone can become an artist and in most ways they already are, it just takes practice and inspiration for one to improve at what they can do. She hasn't had much experience in teaching before, but she has years of babysitting by her side and an enthusiasm for all mediums of art.
Linda Schmidt
Linda Schmidt volunteers for Mari's Place to teach keyboard. She is a retired teacher from Oklahoma, who only just moved to Everett in September of 2011. Linda is widowed and has no children, so she values working with children very much. She has thirty two years' experience working with kids. The best thing for Linda right now is to come in to Mary's place and to continue nurturing children. Linda has one cat and two dogs.
Francisco Urrutia
My name is Francisco Urrutia I am 15 years old I live in Everett, I have 1 brother name Fabian and one dog name Pikin. My favorite food to eat is taco's and play guitar I am very good in science at school and English. I'm going to graduate 2014 from Mariner High school. I enjoy working with kids and I want to be mentor at Mary's Place, I donate many hours in my community playing soccer at Jackson Park and enjoy helping kids.
Lupita Urrutia
Lupita Urrutia is from Mexico and works for a cleaning company that cleans office spaces at night. After her full night of work she comes to Mari's Place to help in any way she can. She likes to do office tasks that help her learn the skills for working in an office so hopefully she can pursue a better job in the future. Lupita has two children that attend Mari's place. One is learning guitar, and the other violin.
Logan Vazquez
My name is Logan Vazquez. I live in Monroe and I am a senior in high school. After high school, I plan to study electronic engineering in college. I teach children soccer for Mari's Place on the weekends. We don't assign the children teams. Our class is meant to teach the children to have confidence in themselves and their abilities, as well as help them learn the basics of soccer.
Siearra Weiskind
Siearra is a Western Washington University student who is currently working on her Bachelors in Human Services. Born and raised in the Pacific Northwest, Siearra enjoys outside recreational hobbies such as hiking and snowboarding. A helper at heart Siearra enjoys volunteering in her spare time and has a passion for helping children.